Temporary measures taken due to the conflict around Ukraine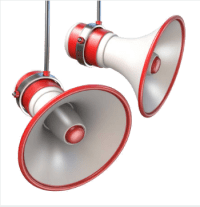 UPD: All inconveniences removed, negative effects waived in July, 2022.
Dear members, the armed conflict evolving in Ukraine and economic sanctions have led to unprecedented turbulence in the region. And the major countries of our presence are the most affected ones.
At the moment, disregarding our will and beyond our powers (which is literally a force-majeure), Survey Harbor participants have faced the following negative effects:
Significant decrease in available surveys;
Payout delays.
Due to the exceptional uncertainty Project Administration sets new temporary terms for processing payment requests:
90 days (3 months) for respondents in case most of the points are earned by taking the surveys;
30 days (1 month) for affiliates in case most of the points are earned via affiliate (referral) program, i.e. the terms for affiliates remain in place.
Within couple months we will recalculate our Point rates to your local currency. Obviously, in most countries of our presence such an action will increase the rewards in your local currency, as we try to keep the reward amounts competitive in the areas seriously touched by inflation.
Together, relying on your support and solidarity, we will make our way out of the crisis and get back on track fast! None of the plans regarding Project development have been put off so far, the future of the Project is undoubtfully bright! Please, avoid panic and overthinking and keep following the news and changes on the website.