We are moving to another jurisdiction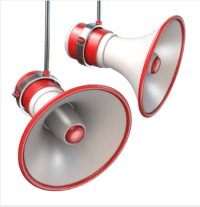 Dear members, for the sake of the Portal and the community as our most precious asset, we have to undergo a major transfer. As a part of this re-organization, the companies responsible for managing and developing the Portal will be replaced by the other entities based in quite a different place.
We understand such a maneuvre causes inconveniences and we are very sorry we cannot make it totally seamless. However, it is important to underline that once the infrastructural problems are solved, the Project can develop much faster and provide you with the best-in-class service. We have to get over this now to leave the swamp and finally accelerate on the way to success where our efforts are welcome and appreciated.
The only thing that might affect you during the transition period are payout terms:
Up to 90 days (3 months) for respondents in case most of the points are earned by taking the surveys;
Up to 30 days (1 month) for affiliates in case most of the points are earned via affiliate (referral) program, i.e. the terms for affiliates do not change.
It is very likely though that we manage to run smooth much faster than the deadlines mentioned. We do not expect you to wait for as long as 90 days. However, we have to mention such timeframes that reflect the worst possible scenario.
Regards,
Project Administration